Materials Resources
Lecturers: Christoph Vogt
Content:
The course and practices are concerned with earth materials that can be used for economic and/or industrial purposes.
Basic geological processes will be reviewed. Industrial production of these materials will be described.
These materials include precious and base metals, nonmetallic minerals, construction-grade stone, petroleum minerals, coal, and water. The techniques employed by earth science disciplines (such as geochemistry, mineralogy, geophysics, and structural geology) might all be used to understand, describe, and exploit such deposites.
The discpline is usually nicknamed economic geology and is primarily practiced by geologists. However it is of prime interest to investment bankers, stock analysts and other professions such as engineers, environmental scientists, and conservationists because of the far-reaching impact that extractive industries have on society, the economy, and the environment.
(source in parts: http://en.wikipedia.org/wiki/Economic_geology)


Competences:
Understanding basic geological, exploitation and production processes and relate them to global economy.


Assessment:
The colloquium will be checked for completeness, quality of presentation, fluent language and correct scientific concepts and techniques (e.g. citation, multiple scientific not public sources etc.) . General grades will be given.


Exam Form:
Referat


Literature:
Kesler, Stepen F. & Simon Adam C., Mineral Resources, Economics and the Environment (2nd edition), 2015, 434 pp, Cambridge University Press. ISBN 978-1-107-07491-0 (hardback),
£49.99
Pohl, Walter L. Economic Geology Principles and Practice
1. Edition - April 2011 51.90 Euro 2011. 680 Pages, Softcover
ISBN-10: 1-4443-3663-0 ISBN-13: 978-1-4443-3663-4 - John Wiley & Sons

Dill, H.G., 2010. The "chessboard" classification scheme of mineral deposits: Mineralogy and geology from aluminum to zirconium. Earth-Science Reviews, 100(1-4): 1-420, doi:10.1016/j.earscirev.2009.10.011.


Contents:
1st SWS: Introduction to Course and Structure, Economic Geology concepts, exercise on natural resources use
2nd SWS: Most needed resource (based on mass use)
3rd SWS: 2nd most needed resource
4th SWS: 3rd most needed resource....
5th SWS: 2 times in week 5-12: exercise on resources of information for natural materials economics and geology
6th SWS: once in week 7-10: exercise: fassade stones
7th SWS: continuation most needed resources
8th SWS: continuation most needed resources
9th SWS: continuation most needed resources
10th SWS: continuation most needed resources
11th SWS: continuation most needed resources
12th SWS: continuation most needed resources
13th SWS: Kolloquium Part 1
14th SWS: Kolloquium Part 2



Basic Data
VAK-Number
05-MCM-MM-2
Study Program
Master Materials Chemistry and Mineralogy
Module Name
Minerals & Materials
Course Type
Lecture, Exercise, Seminar (L+E+S)
First Year of Study
3 CP
2 SWS
Summer Term
Course Language
English
Contact Person
­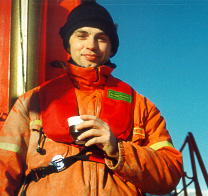 Kristallographie und Geomaterialforschung
Dr. Christoph Vogt
GEO 2360R
Phone: +49 421 218 - 65170
cvogt

uni-bremen.de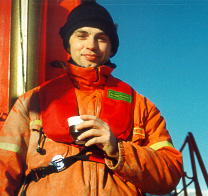 Kristallographie und Geomaterialforschung
Dr. Christoph Vogt
GEO 2360R
Phone: +49 421 218 - 65170
cvogt

uni-bremen.de
Lecturer
­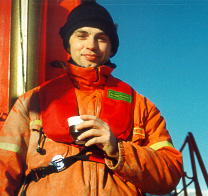 Kristallographie und Geomaterialforschung
Dr. Christoph Vogt
GEO 2360R
Phone: +49 421 218 - 65170
cvogt

uni-bremen.de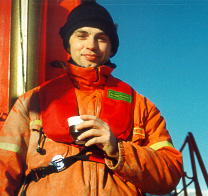 Kristallographie und Geomaterialforschung
Dr. Christoph Vogt
GEO 2360R
Phone: +49 421 218 - 65170
cvogt

uni-bremen.de