Biogeochemistry Projects
Lecturers: Marcus Elvert, Susann Henkel, Verena Heuer, Sabine Kasten, Lars-Peter Wörmer
Content:
Based on theoretical foundations in the module "Biogeochemical Processes: Concepts", we focus on practical applications in the field followed by intense laboratory work. We will provide a short field exercise and showcase sampling of marine sediments for pore water constituents and solid phase analysis of minerals and lipid biomarkers. Groups of students will work on interdisciplinary projects, designed according to recent research questions/techniques in the fields of marine (in)organic biogeochemistry. Specific topics from the concept module will be discussed in small groups, for example, principles of geochemical fluid fluxes, lipid biomarker analysis or handling of complex data sets.


Competences:
Students will be
a) familiar with laboratory methods and techniques essential for scientific (in)organic biogeochemical work.
b) able to provide conceptions of the ocean as a biogeochemical system.
c) in a position to tackle research questions in marine biogeochemistry.
d) provided with skills to work in a team.





Assessment:
The assessment is based on presentation of results at the end of the labwork phase (34%) and the final report (66%). The report should document the project work incl. its scientific foundation and is supposed to be written in an article-like fashion. The participation in the field and lab exercises is mandatory.







Exam Form:
Projektarbeitsbericht


Literature:
Ardrey (2003) Liquid Chromatography - Mass Spectrometry, John Wiley and Sons Ltd, 296 pages.
Boudreau & Joergensen (eds) (2001) The benthic boundary layer. Oxford Press.
Broekaert (2001) Analytical Atomic Spectrometry with Flames and Plasmas, Wiley-VCH, 364 pages.
Canfield, Thamdrup & Kristensen (eds) (2005) Aquatic Geomicrobiology, Academic Press.
Grob & Barry (2004) Modern Practice of Gas Chromatography, John Wiley & Sons Inc, 1045 pages.
Schulz & Zabel (eds) (2006) Marine Geochemistry. 2nd ed., Springer Verlag.


Contents:
1st teaching week:
2nd teaching week:
3rd teaching week:
4th teaching week:
5th teaching week:
6th teaching week:
7th teaching week:
8th teaching week:
9th teaching week:
10th teaching week:
11th teaching week:
12th teaching week:
13th teaching week:
14th teaching week:



Basic Data
VAK-Number
05-MMG-BG2-1
Study Program
Master Marine Geosciences
Module Name
Biogeochemical Processes: Projects
Course Type
Project Exercise (PE)
First Year of Study
6 CP
6 SWS
Summer Term
Course Language
English
Contact Person
­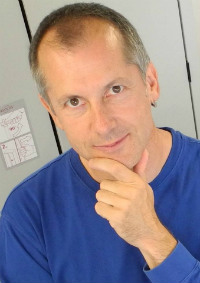 Organische Geochemie
Wiss. Dir. Dr. Marcus Elvert
MARUM1 2620R
Phone: +49 421 218 - 65706
melvert

marum.de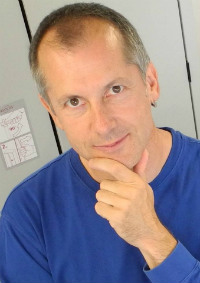 Organische Geochemie
Wiss. Dir. Dr. Marcus Elvert
MARUM1 2620R
Phone: +49 421 218 - 65706
melvert

marum.de
Lecturer
­
Dr. Susann Henkel
Phone:
susann.henkel

awi.de
Dr. Susann Henkel
Phone:
susann.henkel

awi.de
­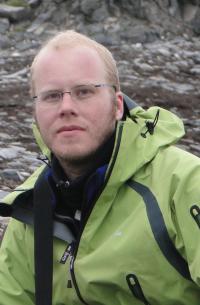 Dr. Lars-Peter Wörmer
MARUM1 2570
Phone: +49 421 218 - 65710
lwoermer

marum.de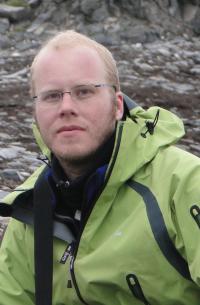 Dr. Lars-Peter Wörmer
MARUM1 2570
Phone: +49 421 218 - 65710
lwoermer

marum.de
­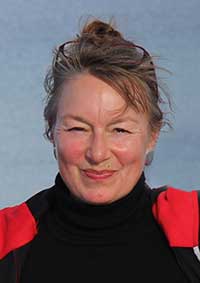 Prof. Dr. Sabine Kasten
AWI Campus E E-1055
Phone: +49 471 4831 - 1936
Sabine.Kasten

awi.de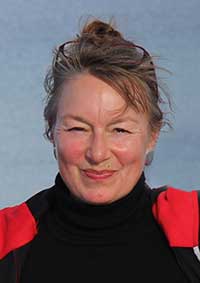 Prof. Dr. Sabine Kasten
AWI Campus E E-1055
Phone: +49 471 4831 - 1936
Sabine.Kasten

awi.de
­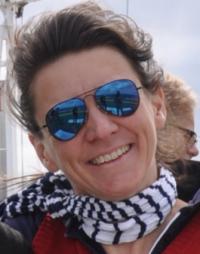 Dr. Verena Heuer
MARUM1 2700
Phone: +49 421 218 - 65702
vheuer

uni-bremen.de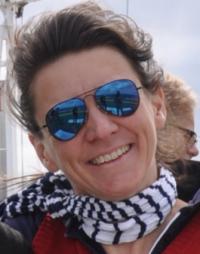 Dr. Verena Heuer
MARUM1 2700
Phone: +49 421 218 - 65702
vheuer

uni-bremen.de
­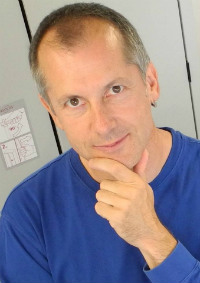 Wiss. Dir. Dr. Marcus Elvert
MARUM1 2620
Phone: +49 421 218 - 65706
melvert

marum.de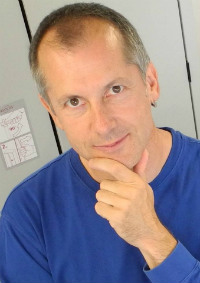 Wiss. Dir. Dr. Marcus Elvert
MARUM1 2620
Phone: +49 421 218 - 65706
melvert

marum.de