International Master Program Materials Chemistry and Mineralogy
Materials Chemistry and Mineralogy is an international postgraduate study program covering application related topics ranging from raw materials to industrial products.
The curriculum is divided into a general mandatory part and an elective part focusing on either chemistry or mineralogy.
The mandatory part (42 CP) includes lectures and exercises in the fields of mineralogy, crystallography, chemistry (solid state and surfaces) and materials science, and a broad education in analytical methods.
In the elective part (48 CP) special topics and skills in the field of materials chemistry or mineralogy are covered.
The interdisciplinary study program is offered in cooperation of the Depts. of Geosciences and Chemistry with strong contributions from the Engineering and Physics Depts. and the University of Applied Sciences.


Requirements
- Explicit interest in natural sciences and materials, their use, characterization and development,
- B.Sc. in chemistry, materials science, or in a geoscientific field with a specialization in crystallography or mineralogy,
- Very good command of the English language (English proficiency test, level C1 for non-native speakers),
- Ability to work both independently and as part of a team,
- Intercultural competence.


Prospects
- Materials-oriented industries such as glass, ceramics, refractories, paper, dye, pharmaceuticals, gemstones and building materials,
- Materials-dependent fields such as biomineralization, dentistry, electronics, energy supply and storage, and crystal growth,
- Recycling, waste management and remediation industries,
- Materials research at universities and other research institutes,
- Knowledge-based work in quality management, patent systems, environmental authorities, education and consulting.


back to application information
Downloads
Registration GEO-Homepage
Basic Information
Degree
Master of Science (M. Sc.) Materials Chemistry and Mineralogy


Application deadline for the winter semester:
February - 28; for summer semester: January - 15 (only advanced students)


new examination regulations from 2021/22
last teaching year for first-year courses under the expiring examination regulations: 2020/21. Official closing date of the old examination regulation: 2024-09-30.
Contact
­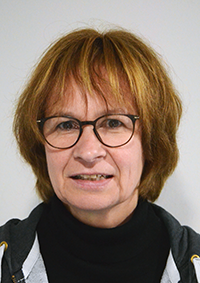 Consultancy for Study Affairs and Career Perspectives
Dr. Ulrike Wolf-Brozio
GEO 1330
Phone: +49 421 218 - 65004
wolfbroz@uni-bremen.de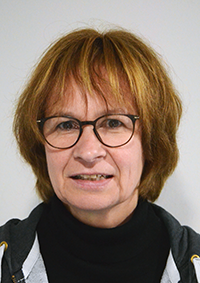 Consultancy for Study Affairs and Career Perspectives
Dr. Ulrike Wolf-Brozio
GEO 1330
Phone: +49 421 218 - 65004
wolfbroz@uni-bremen.de
International Master Program Materials Chemistry and Mineralogy