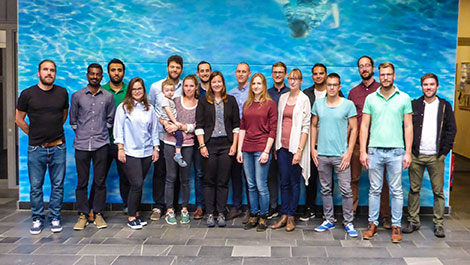 The European Association of Geoscientists & Engineers (EAGE) is a multi-disciplinary professional association with a worldwide membership. In June 2018, an international team of enthusiastic geoscience graduate students met to establish an EAGE Student Chapter at the University of Bremen (SC Bremen).

The team is currently associated with various spheres of Geosciences in particular, Geophysics, Biogeochemistry, Sedimentology, Petrology, Hydrogeology, and Geotechnical Engineering. Over the years, the University of Bremen has become one of the main hubs of marine geoscientific and continental margin research in Europe. The university offers motivated students exceptional opportunities to explore, in-depth, the diverse fields of marine geosciences. However, a divide currently exists between students and industrial sectors. Therefore, the primary intention behind organizing this student chapter is to collaborate with other institutions, industrial sectors, and to establish an active partnership with the global student chapter community. The EAGE platform will provide SC Bremen students with enormous opportunities to demonstrate their marine geoscientific research capabilities to both local and international geoscience companies, focusing on marine projects.

SC Bremen hopes that through these healthy relationships, not only comprehensive dialogues between university students and professional experts will be established, but geoscience students will also be exposed to information regarding opportunities outside of academia. In that regard, both student and industrial recruitment days will be orchestrated annually, where regional and local companies will be hosted at the department. Additionally, biannual field trips will also be coordinated for the department's students. Further, the EAGE offers regular webinars that can be joined by the SC and discussed online. Lecturers deliver state-of-the-art presentations with different topics chosen at the EAGE Annual Conference to expand the reach of a lecture within the global EAGE community and to encourage connections among professionals. E-lectures and E-courses on many spheres of Geosciences are available for free as well.

Through these initiatives, SC Bremen will meet its mission of establishing a concrete platform for bringing department students and industry together; bridging the divide between the academic and professional realm.