Team:
Hendrik Müller,
Thomas Frederichs,
Tilo von Dobeneck

Room:
University of Bremen, GEO Building, Room 0100

System:
We run two GEM GSM-19 (Overhauser) magnetometers for determination of the total intensity of the ambient magnetic field. These devices may be looked upon as a primary standard in mineral exploration and magnetic observatories. The GSM-19 is also used in archaeology, pipeline mapping and other engineering and environmental applications. It is designed to be a mid-range instrument for subsurface exploration.
One of our instruments is equipped with an integrated GPS. Both have an omnidirectional sensor (i.e. no dead zones) and fast sampling rates of up to 5 Hz.

Specifications:
Sensitivity: 0.022 nT @ 1 Hz, (0.015 nT option)
Resolution: 0.01 nT
Absolute Accuracy: +/- 0.1 nT
Dynamic Range: 20,000 to 120,000 nT
Gradient Tolerance: Over 10,000 nT/m
Sampling Intervals: 60+, 5, 3, 2, 1, 0.5, 0.2 sec
Operating Temperature: -55°C to +50°C

GSM 19 Brochure
pdf-File (9.05 MB)


Overhauser principle
pdf-File (5.17 MB)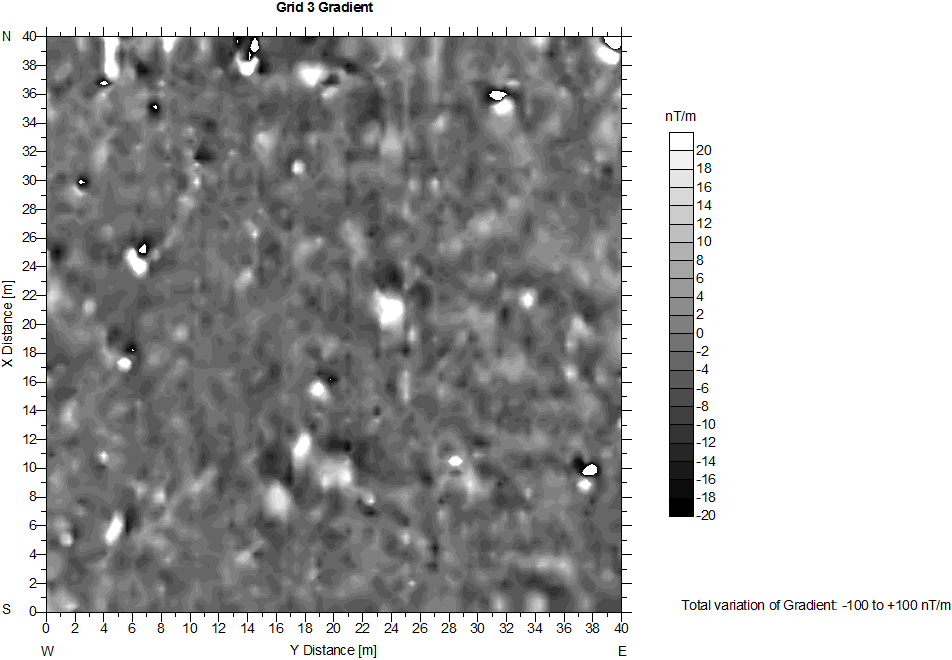 Map showing gradiometer data from the ancient Viking settlement Haithabu (Northern Germany). Peak values show probably remains of bed ash from historical forges.