Team:
Hendrik Müller,
Christian Hilgenfeldt,
Benjamin Baasch,
Tilo von Dobeneck

Room:
University of Bremen, GEO Building, Room 0100 and MARUM container

System:
NERIDIS III, a new benthic profiler sled developed and owned by MARUM carries out electromagnetic (EM) soundings to determine relevant sediment properties. The system is also equipped with a new high-speed flash camera system to create continuous high-resolution optical sea-floor images. Turbidity and Salinity of benthic nepheloid layers can be recorded with the built-in CTD system. Profiling surveys are typically accompanied by material sampling and shipboard Multibeam bathymetry for obstacle avoidance.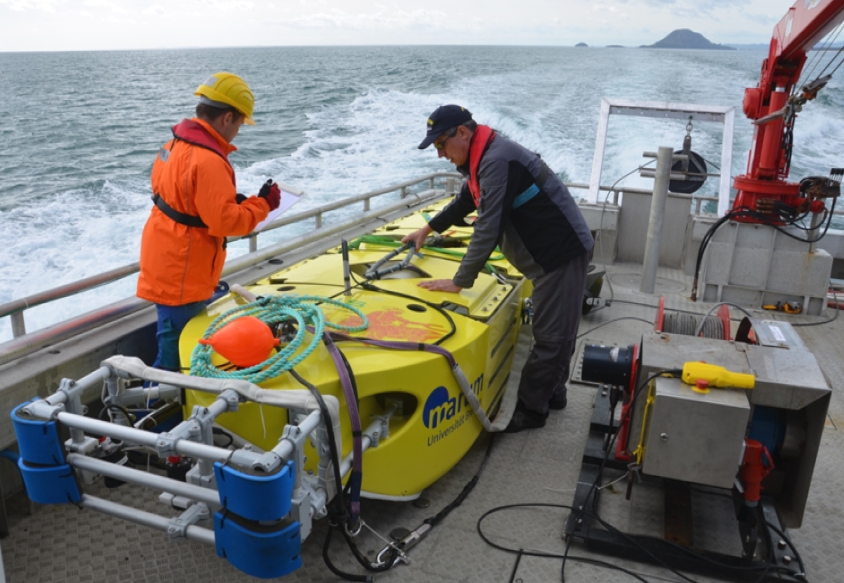 Neridis III getting ready to survey the Bay of Plenty